Are You Seeking Air Conditioning in Dallas, GA?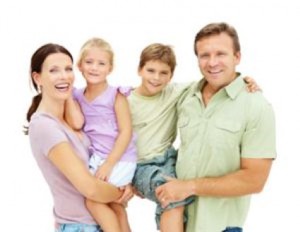 Whenever you seek a Dallas HVAC Contractor, then call DR Cool. We're the AC specialists in the area that can provide you with installations, tune-ups and repairs. Make your home a lot safer to be in this summer with our Air Conditioning Company.
Dallas Air Conditioning
When it comes to your air conditioning, do you have a repair person? If not, you better get one soon as summer is nearing and you don't want op be without a cooling system. There is so much that DR Cool can do with your AC system.
As far as repairs go, DR Cool can work on any type of cooling system you have. Our main focus is to have your home cooling again hours after you've called us. Your cooling system always takes precedence with DR Cool.
Types of Dallas air conditioning:
Central AC System
Packaged Cooling System
Split AC System
Make your home more enjoyable through our services. Air conditioners are not what they were 20 years ago. Nowadays they are modern, technical cooling systems that require cooling experts. Call yours today. Just the thought of someone that's professional, looking at your cooling unit should put a smile on your face.
Dallas AC Repairs
Your AC unit has to be on a working level in order to cool down your home. When it's not, then your home can be a very uncomfortable place to be. If you've lived in the Georgia area long enough, then you'd know how humid the summers can be.
There are three main reasons why Dallas homeowners choose to have repairs done by DR Cool. For one, DR Cool is infamous within Georgia. We have gained our reputation through quality repairs. Ask your friends and neighbors who they trust most.
Another reasons to take advantage of our AC repairs is because of dependability. Whenever you're in need of a dependable HVAC professional, just make the call. We are able to come out during the daytime or night depending on your schedule.
Dallas Heating repairs
Your heat needs to be in working order to heat your home. Those of you who have lived without heat understand just how vital it is. If you've gone without before, then you probably never will want to again. That's why you need heating repairs from the heating pros.
We're not just a Dallas air conditioning company outfitted to fulfill all of your AC needs, but a heating one as well. That's why our customers appreciate us so much. We're the guys who focus on both AC and heating.

Dallas, GA
What Dallas Homeowners Are Saying About Us
Dr Cool is Rated: 5 / 5
based on these 2 happy customer reviews.
---
"Dr Cool is my new go to HVAC company. I've used a few others in the past and none hold a candle to the kind of service I get from Dr Cool. Very friendly and respectful service guys, fast service, and very competitive pricing. I will recommend Dr Cool to all of my friends and clients"
---
"Straight up , honest, fair pricing. Deal with confidence."
---
Recent Articles
Heating Repairs – Taking Care of Business

When it comes to keeping your family warm in the winter your first priority should be taking care of heating repairs. If you already know you need minor fixes then it is your responsibility to get these taken care of. Remember that the need for minor repairs can lead to big problems if left ignored....

Read More
Common Causes of Air Conditioning Repairs And How to Prevent Them

The only thing more famous than the Georgia peach is possibly the infamous Georgia summer heat. There's something alluring and enjoyable about it. However, what makes it tolerable is knowing you can escape it. One of the things Dallas homeowners truly value is their air conditioning, that is as long as it is functional. Fail...

Read More
If you are looking for a Dallas Air Conditioning Company then please call 678-952-2323 or complete our online request form.