Are You in Need of Heating Repairs?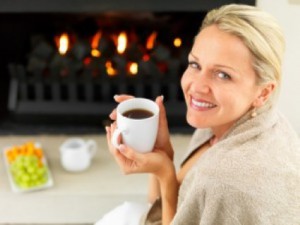 When it comes to your heater, it needs to have heating repairs done to it when it's not functioning right. You can call the heating pros at DR Cool. Our name says it all as we'll get the comfort back into your home with one phone call.
At DR Cool, our Heating Contractor is able to work on all types of heating systems. Furnaces, boilers, heat pumps and more, we can repair your heating problems. Make the call today and you'll feel the warmth being brought back into your home.
Furnaces are one type of heating unit that we know all to well. The advantage to furnaces is that are widely available and energy efficient. If your furnace is maintained properly, then it will not cost you and arm & a leg to heat your home.
Boilers can also benefit from heating repairs. A boiler is a totally different type of heating system compared to a furnace. The way that a boiler works is by heating up the fuel source. A fuel source can come from propane, natural gas or electricity. The advantage to having a working boiler is that they produce non-allergenic heat.
Another type of heating unit that we can repair are heat pumps. Heat pumps utilize refrigerant to absorb the heat from outside sources. Heat pumps are becoming popular trends for homeowners in the Georgia area. When yours isn't working, then let DR Cool know.
Benefits Of Having A Professional Heating Contractor
At DR Cool, we make house calls to repair your heating units. Always take what the doctor ordered as we can repair your heating units and much more. We prescribe one phone call to DR Cool and one appointment to repair your heating system.
You'll learn the advantages and disadvantages of heating units whenever you have us fix your system. Don't live without heat this winter. Georgia winters can be really cruel. If you've lived through one, then you'd know that you need good working heat. Your heating unit will affect the comfort level in your home. If you're not comfortable, then chances are that your family isn't comfortable as well. If you already know what you want to get out of your heater, then call DR Cool. We are more than able to meet your needs with our equipment and know-how.
When it's time for heating repairs, be sure and call the heating experts at DR Cool. We'll provide your home with quality heating. Why live with a cold house when all you're doing is making things worse. DR Cool has the answer to your heating problems.
Recent Articles
Common Causes of Air Conditioning Repairs And How to Prevent Them

The only thing more famous than the Georgia peach is possibly the infamous Georgia summer heat. There's something alluring and enjoyable about it. However, what makes it tolerable is knowing you can escape it. One of the things Dallas homeowners truly value is their air conditioning, that is as long as it is functional. Fail...

Read More
Things To Know About Your Air Conditioner Installation

When it comes to cooling down your home, there are several things that you can utilize such a fan. A fan can cool you down, but what about your home? You need something a lot bigger than a fan in order to cool your home down this summer. You can always go with a Marietta...

Read More
If you are looking for a heating repair specialists then please call 678-952-2323 or complete our online request form.