Air Conditioning in Cartesville, GA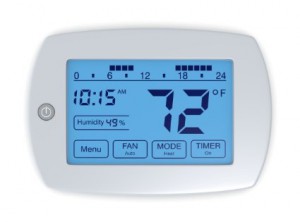 If you ever need a dependable Cartersville HVAC Contractor, then try DR Cool. For a very long time, we have been delivering installations and repair services to the people of Cartersville. If you feel that the chill in your home isn't cooling down the house, then call our Air Conditioning Company for an appointment.
Cartersville Air Conditioning
Air conditioning goes by other synonyms. You may have heard it called "aircon", "AC" or "A/C". Whichever you've heard it called by before, just remember that it all serves the same purpose as the main purpose of an air conditioning system is to cool down your home on warm days.
Your Cartersville air conditioning can also help the elderly. If you have a senior living with you, then you want to prevent the home from getting hot for medical purposes. Keeping a home cooler will allow the body's temperature to stay calm preventing heart attacks and strokes.
Call DR Cool if your parents are living with you. We can repair your central AC unit in no time keeping you and your family members happy. Having your AC tended to will not only prevent medical problems for seniors, but also save you money on future repairs.
Cartersville AC Repairs
There are reasons why you need to take advantage of air conditioning repairs. Finding an AC service to do that for you is the trick. You need to locate a HVAC technician that can repair any type of cooling unit because we all don't share the same type.
Ways to chose your Cartersville air conditioning contractor of choice:
Tools/Equipment – Any HVAC technician can claim they have the right tools for the job, but do they? Have you ever hired one that keeps going to their trucks to find the right tool but never comes back with it? Call DR Cool for the right tools.
Reliability – How many times have you waited, in the past, for an AC repair person to show up wasting half of your day? It was probably more than frustrating to you. Let DR Cool relieve your frustrations as we're always prompt for all appointments.
Honest and Devoted – You want someone to take care of your cooling unit so that they don't have to come back to repair the same problem. You'll never call more than once whenever you contact DR Cool.
Cartersville Heating repairs
We get a lot of questions when it comes to heating systems. We make our clients more aware of what's going on by answering those questions. We believe that a customer who is more aware of potential heating issues, the more prone they are to calling in for repairs when they need them.
Questions regarding clicking sounds are often asked a lot. Every time that you go to turn your AC unit on, you're going to hear a clicking sound as this is quite normal. The clicking sound stems from the ignition starting up the furnace.

Cartersville, GA
Recent Articles
Common Causes of Air Conditioning Repairs And How to Prevent Them

The only thing more famous than the Georgia peach is possibly the infamous Georgia summer heat. There's something alluring and enjoyable about it. However, what makes it tolerable is knowing you can escape it. One of the things Dallas homeowners truly value is their air conditioning, that is as long as it is functional. Fail...

Read More
5 Signs That You Are In Need Of Heating Repairs

One of the fundamental truths in life is that as things begin to get older, they start to experience issues from time to time. This goes for your home's heating system just like it does for everything else. Even the most well-maintained heating system is going to need repairs every so often. Keeping your heating...

Read More
If you are looking for a Cartersville Air Conditioning Company then please call 678-952-2323 or complete our online request form.