Get Quality Boiler Repairs Done Right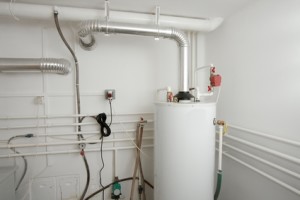 Boilers can prove themselves an efficient form of heating for many Georgia homeowners. However, like all appliances, boilers can break down for any number of reasons. Over time, boilers can sustain wear and tear from heat, stress, corrosion, and other problems. Boilers include components like airlocks, diaphragms, and motorized valves that can break down. Dr. Cool is a Heating Contractor and provider of skilled boiler repair services. The skilled HVAC experts at Dr. Cool have the knowledge and training to pinpoint where the problems lie and provide fast, efficient, quality boiler repairs at highly competitive rates.
Has your boiler been acting up lately? This could be a bad sign. You can actually tell if your boiler's on the verge of breaking down by looking out for several telltale abnormalities that could signal its impending demise. Be on the lookout for these common warning signs—if you catch them, you could avoid the cold if you take immediate action. Call Dr. Cool and schedule an appointment to have their experts take a look, instead of waiting for it to break completely. Signs of a malfunctioning boiler can quite often include:
Strange noises. If your boiler is giving off banging, bubbling, or gurgling sounds, that's not a good sign.
Your pilot light keeps going out. This could mean a blocked vent or other problems.
You're noticing stains or smoke marks near the boiler
The boiler flame isn't blue
These and other unusual problems mean your boiler could stop working at any time, leaving you without heat in the cold Georgia winter. Don't wait for the heat to go out— what you need is a house call from Dr. Cool. Their certified HVAC professionals will be able to tell you exactly what's wrong, and chances are, they can fix it on the spot. A total boiler failure in the middle of a cold winter is something no one should have to endure. If you act quickly, you can avoid this and keep your heat working and your family warm. If you have boiler problems, relax and call Dr. Cool. Their top-flight HVAC specialists have got you covered.
Recent Articles
How To Prepare Your Air Conditioner For Summertime

Summers can get hot in Dallas, Georgia. Now is the time to prepare your home for the rising temperatures before the hot weather sets in. Conditioning your home for summertime is a matter of taking a few practical steps that make your property air tight while insuring that all systems are running as they should....

Read More
Things To Know About Your Air Conditioner Installation

When it comes to cooling down your home, there are several things that you can utilize such a fan. A fan can cool you down, but what about your home? You need something a lot bigger than a fan in order to cool your home down this summer. You can always go with a Marietta...

Read More
If you are looking for a Boiler Repair expert then please call 678-952-2323 or complete our online request form.