Quality Air Conditioning Tune-Ups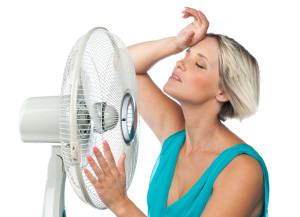 Keeping your air conditioner in the best condition possible throughout the summer months is a huge priority. You and your family rely on your AC to keep your comfortable and safe when temperatures reach their highest points, but most homeowners don't have their air conditioners worked on until they notice major problems or the system breaks down completely. Any smaller problems that your air conditioner has can quickly get worse, which can mean that you'll need emergency repairs. Also, those problems will cause your air conditioner to run less efficiently, which means that you'll pay more money each month on your energy costs.
The professional Air Conditioning Contractor at Dr Cool recommend that you have your air conditioner tuned up every year. Preferably, you should have a tune up performed in the spring, before you begin using your air conditioner regularly. Our air conditioning tune-ups will ensure that your cooling system is able to keep your home as comfortable as possible while also keeping your cooling costs low.
Benefits of Air Conditioning Tune-Ups
Having your air conditioner tuned up regularly will give you a number of benefits. Air conditioning tune-ups will:
Save you money on energy costs. Your energy costs will drop significantly as it becomes easier for your system to cool your home.
Help your unit last longer. You can improve and expand the life-span of your air conditioning unit by catching problems earlier and taking care of them before they develop into more significant problems.
Prevent costly breakdowns. By making sure you're catching problems early enough, you'll prevent bigger repairs and breakdowns. So if you don't like being stuck in an emergency situation, you may love air conditioning tune-ups.
Maintain the comfort of your home. Keep your home cool throughout the summer months by making sure you're constantly running the most functional air conditioning unit possible.
Our professionals will provide you with high quality workmanship during a tune-up and ensure that your AC is in the best condition possible before our job is done.
Annual Tune-Ups Promote AC Efficiency
After about a year, many of the coils and motors that comprise your AC system need to be cleaned or worked on, and without this work, you'll see a sharp decline in the efficiency of your air conditioner. Well maintained air conditioners will save you money every month on your home's cooling costs, and they'll also help you save money on repairs and replacements in the future. Our professionals will be able to ensure that your air conditioner runs as well as possible throughout the year.
Recent Articles
Common Myths & Misconceptions About Indoor Air Quality

You want to be able to take the best care possible of your family, especially when it comes to being comfortable, healthy and safe inside the home. You have an electrical safety inspection conducted and install a monitored security system. Yet, one of the most frequent essential components that gets overlooked for the well-being of...

Read More
Things To Know About Your Air Conditioner Installation

When it comes to cooling down your home, there are several things that you can utilize such a fan. A fan can cool you down, but what about your home? You need something a lot bigger than a fan in order to cool your home down this summer. You can always go with a Marietta...

Read More
If you're looking for air conditioning tune-ups call DR Cool at 678-952-2323, or fill out our online request form.