Attempting To Find Great Air Conditioning in Villa Rica, GA?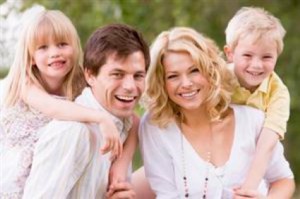 Lots of homeowners don't realize the signs of a Villa Rica air conditioning breakdown. Call for an appointment from DR Cool if you think that you cooling system may be next. You can't live a comfortable home life without a working air conditioner. Why put yourself through all the stress whenever you have our Air Conditioning Company at your disposal?  So when you need a reliable Villa Rica HVAC Contractor, think about Dr Cool.
Villa Rica Air Conditioning
Has your office seemed a bit uncomfortable lately? If it has, then chances are that the cooling system isn't working like it should. Instead of sweeping the problem under the rung, in order to save the company more money, call DR Cool for a repair.
In order to find out of your Villa Rica air conditioning is not working, there are three major signs to look for. These signs will help alert us to where the problems lie. This way, we can be out of your hair and cooling your office down instantly.
One of those signs is that the flow, from your cooling unit, is weaker than normal. A weakened airflow will definitely put a damper on things at the office. Production will be much more slower and meetings will be more uncomfortable than they normally are.
Villa Rica AC Repairs
If you have a cooling unit that's doing nothing but taking up space, then call DR Cool. Your AC should be working for you not against you. You should be more aware of your cooling unit and all that it has to offer. Call DR Cool when you need to become more educated on your cooling system.
What is Villa Rica air conditioning?
Part of the AC' s job is to control the temperatures by maintaining the humidity in the house.
Save the air in your home from from excessive humidity during the summer season.
Ventilation for the home can come from air conditioning repairs which helps keep air more purer.
An AC's job is to remove microorganisms from the air.
Villa Rica Heating repairs
Heat is something that we have needed since the beginning of time. Over the years, heat has generated into something bigger than it was before. We, as a society, have gone from using a fireplace to heat our homes to quality furnaces.
If your furnace isn't working, then call DR Cool. If you want a more efficient furnace, then you're going to need our heating repair service in order to have a furnace that will save you money and time. Most of your HVAC headaches can be resolved by calling DR Cool.

Villa Rica, GA
What Villa Rica Homeowners Are Saying About Us
Dr Cool is Rated: 5 / 5
based on these 2 happy customer reviews.
---
"We were pleased with the service we received"
---
"I've had Dr Cool out to do maintenance work on both my units as well as a recent repair. I've always gotten good communication, they arrive on time, and give me straight forward, honest feedback on any issues. I'll definitely be using them in the future!"
---
Recent Articles
7 Signs That You Need Gas Furnace Repairs

Your gas furnace, like any appliance, can need repairs from time to time. Even with diligent maintenance and regular heating tune-ups from your trusted HVAC professional, many Atlanta homeowners still occasionally find themselves in need of furnace repairs. A gas furnace is a complex piece of equipment with many internal components. There are numerous things...

Read More
Heating Repairs – Taking Care of Business

When it comes to keeping your family warm in the winter your first priority should be taking care of heating repairs. If you already know you need minor fixes then it is your responsibility to get these taken care of. Remember that the need for minor repairs can lead to big problems if left ignored....

Read More
If you are looking for a Villa Rica Air Conditioning Company then please call 678-952-2323 or complete our online request form.