Inquiring About Air Conditioning in Powder Springs, GA?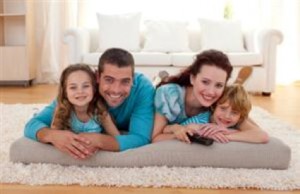 Contact DR Cool if you're having issues with your Powder Springs air conditioning. Your Powder Springs HVAC Contractor does repairs on both heating and cooling systems. We don't discriminate as we're also trained in residential and commercial repairs. Call our Air Conditioning Company to make an appointment and see if your unit needs replaced or if it only requires a repair.
Powder Springs Air Conditioning
Weakened airflow to an AC unit means one of two things; that your filter needs replaced or you need top replace the entire unit. Depending on the age of your cooling unit depends on whether you have to replace it or not.
Along with a weakened airflow, another way to tell is you need new Powder Springs air conditioning is to check for leaks. Leaks happen all of the time. They mostly stem from condensation build-up. Before you continue further use with you AC unit, make sure that all leaks are sealed for your protection.
Many problems with AC units come from being overused and age. This defines having to replace them or having them repaired. Call for a professional's opinion. You'll not only get first-rate service, but you'll also become more educated about your air conditioning.
Powder Springs AC Repairs
AC repairs look easy when they are done by DR Cool. If you're encountering AC damages, then call us and we'll take care of them. You may also want to use our emergency service. It's an emergency service like this that can help you when in need.
Homeowners depend on working AC units to cool off their homes and make living a bit more bearable during the hot summer months. A call to our emergency service gets our techs out to your home instantly.
When you're faced with the decision on who to call late at night for an emergency service, please don't hesitate to call DR Cool. One of the best ways to meet head-on with our emergency service is to keep a log of all the maintenance that you've had regarding your cooling unit.
Powder Springs Heating repairs
There are several types of heating units that we work on at DR Cool. Boilers are one of them. The benefits of a working boiler are they produce non-allergenic heat. What does that mean for the air quality inside of your home or business? It means that you'll be able to breathe easier.
Call to see what your local Powder Springs air conditioning and heating company can do for you as far as your heater is concerned. We want to meet your expectations and then some of possible.

Powder Springs, GA
Recent Articles
5 Signs That You Are In Need Of Heating Repairs

One of the fundamental truths in life is that as things begin to get older, they start to experience issues from time to time. This goes for your home's heating system just like it does for everything else. Even the most well-maintained heating system is going to need repairs every so often. Keeping your heating...

Read More
If you are looking for a Powder Springs Air Conditioning Company then please call 678-952-2323 or complete our online request form.