Searching For Good Air Conditioning in Kennesaw, GA?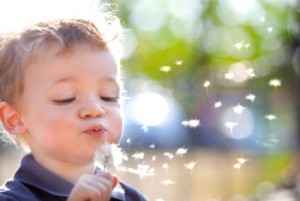 What type of Kennesaw air conditioning service are you looking for from DR Cool? Do you need an installation or do you need a repair? Our Air Conditioning Company can do them both in residential or commercial settings. Let DR Cool be the ones you call on when you want superior a Kennesaw HVAC Contractor.
Kennesaw Air Conditioning
Finding a HVAC contractor can be quite the challenge. Finding one means that you have to spend a majority of your day doing research and making inquiries online only to find that you have to narrow the selected ones down.
Narrowing a contractor down requires lots of questions. You should always be armed with questions before moving forward with a HVAC contractor. Locality and reputation are everything when it comes to hiring a contractor. Our Kennesaw air conditioning services cannot be beat.
You should consider DR Cool for two reasons: they are locally owned and operated and they are well known in the area. Call for a free estimate on what it's going to cost you to have your air conditioning back. Our prices are competitive and our services cannot be beat.
Kennesaw AC Repairs
One of the most common causes of AC breakdowns are due to the capacitor. Most of the time they are easy to replace on your own, but if you don't have the skills to do this type of work, then call in DR Cool for AC repairs.
Just because your Kennesaw air conditioning isn't working doesn't mean that it's broken down for good. Calling in DR Cool will allow you to see what's going on with it and how much it is going to cost you to fix it. Obviously if the repair is too high, it's much easier to replace it with a new unit.
The good thing about a new unit is that it will be more efficient. A new unit will also last a lot longer. Always remember to have your cooling system mainlined. Having your cooling system maintained annually will help prevent costly repairs.
Kennesaw Heating repairs
When it's cold out, do you have plans for when and if your heater goes out? Having a good back-up plan will permit you to be more alert for when these emergencies occur. You don't need to be stuck without heat as our emergency service is only a phone call away.
With an emergency service, you are at the front of the line. You won't have to wait long to have your heating unit repaired. Just make the call to DR Cool. We're the heating specialists that can have your heater repaired in no time.

Kennesaw, GA
Recent Articles
Things To Know About Your Air Conditioner Installation

When it comes to cooling down your home, there are several things that you can utilize such a fan. A fan can cool you down, but what about your home? You need something a lot bigger than a fan in order to cool your home down this summer. You can always go with a Marietta...

Read More
Tips On How To Avoid Emergency AC Service

When the AC goes out here in Atlanta, many homeowners will be scrambling to find a repair technician who can answer their emergency AC repair service call. After all, it is a priority to have a cool enough environment here in the Atlanta area. Once it gets above 80 degrees or so inside our homes,...

Read More
If you are looking for a Kennesaw Air Conditioning Company then please call 678-952-2323 or complete our online request form.