Heating Tune-Ups with Dr. Cool: Keeping Your Heater in Top Condition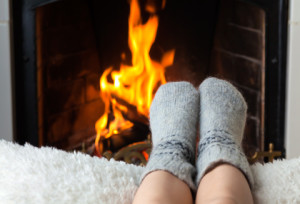 The last thing you want in a cold winter is for your heat to go out. When it comes to preventing a total heater breakdown, regular maintenance is key. Regular heating tune-ups from Dr. Cool's certified Heating Contractor could spare you the major expense and hassle that comes with needing heater repairs. This will not only boost your heater's performance, but also extend its overall lifespan, making tune-ups a no-brainer for any sensible Georgia homeowner. When you call Dr. Cool for a routine heating tune-up, their technicians will take a good look at everything to make sure all the key components are working correctly, pinpointing any budding problems that could lead to disaster later on. It's best to have this done every year, at the beginning of the cooler seasons, to ensure your heater's at its best when you're going to need it the most.
Heating tune-ups in Dallas from Dr. Cool generally include:
Cleaning the burners, heat exchange surfaces, and ignition assembly
Calibrating your thermostat
Testing the heater's safety controls
Piping inspection
Cleaning and monitoring flues
Measuring electrical current and tightening electrical connections
Lubricating motors and fans
Inspecting and replacing filters
Adjusting and cleaning the pilot light
Ask any HVAC expert, and they'll tell you that the key to avoiding costly repairs is consistent, regular maintenance. With regular tune-ups from Dr. Cool, you can rest easy knowing your heater's in good condition, and that you'll stay comfortable and warm for the coming winter. Don't get left out in the cold- call Dr. Cool today.
Recent Articles
Common Causes of Air Conditioning Repairs And How to Prevent Them

The only thing more famous than the Georgia peach is possibly the infamous Georgia summer heat. There's something alluring and enjoyable about it. However, what makes it tolerable is knowing you can escape it. One of the things Dallas homeowners truly value is their air conditioning, that is as long as it is functional. Fail...

Read More
How To Prepare Your Air Conditioner For Summertime

Summers can get hot in Dallas, Georgia. Now is the time to prepare your home for the rising temperatures before the hot weather sets in. Conditioning your home for summertime is a matter of taking a few practical steps that make your property air tight while insuring that all systems are running as they should....

Read More
If you are looking for a Heating Tune-up Expert then please call 678-952-2323 or complete our online request form.