Heat Pump Repair Specialists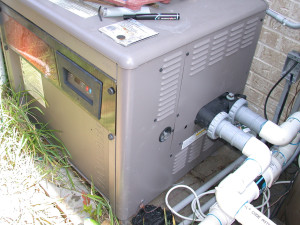 Heat pumps are a smart, energy-efficient method for heating your home through the cold Georgia winters. But, as with anything, you never know when something's going to go wrong. When you're dealing with a broken-down heat pump, our Heating Contractor is a premier heat pump repair specialists. Whatever's gone wrong with your heat pump, Dr. Cool has got you covered. Their knowledgeable staff will get to the root of the problem and have things up and running in no time.
There are all kinds of things that can go wrong with a heat pump, though they may be unfamiliar to the untrained eye. Fortunately, most of these are fairly simple for an expert to fix. Some of the most common heat pump problems include burned-out heat strips, defective blowers, faulty power connections, a malfunctioning thermostat, a defective compressor, or problems with the unit's defrost cycle. Dr. Cool's certified HVAC specialists can easily identify and fix these routine problems quickly and efficiently, so you won't have to go without heat and comfort for very long at all. They have the tools and the skills to keep your heat pump running in top condition, and there's rarely a problem they can't fix for you. When it comes to Dallas heat pump repair, you can't beat Dr. Cool for speed, quality, and excellent service.
Recent Articles
Heating Repairs – Taking Care of Business

When it comes to keeping your family warm in the winter your first priority should be taking care of heating repairs. If you already know you need minor fixes then it is your responsibility to get these taken care of. Remember that the need for minor repairs can lead to big problems if left ignored....

Read More
Many Benefits For Air Conditioning Tune-Ups

As a Northwest Atlanta homeowner, you have a responsibility to keep your air conditioner in proper working order. Because air conditioners are complex systems with many moving parts, it is inevitable that they will require maintenance. If you neglect to conduct routine air conditioning maintenance, you can suffer many problems. The best way to handle...

Read More
If you are looking for a Heat Pump Repair Expert then please call 678-952-2323 or complete our online request form.