Searching For Quality Air Conditioning in Hiram, GA?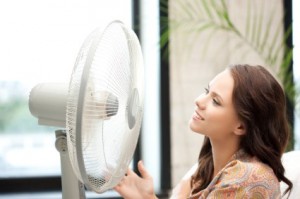 A time will come whenever you need to call in a Hiram HVAC Contractor. You might need them for an installation, repairs or maybe just a tune-up. Whatever the case may be, always use DR Cool as your Air Conditioning Company.
Hiram Air Conditioning
Think of how may times that you've turned your AC on without hesitation. But what about when you go to turn it on again and this time it doesn't work? You need your AC to work in all instances especially especially if you have children.
A home can be more like an oven without a working AC system. Keep your children and the rest of your family safe by hiring a professional to take care of all of your AC work. A reputable and reliable technicians is always waiting for you at DR Cool.
There are some things that you should make yourself aware of whenever going with a Hiram air conditioning contractor. Things such as services offered should entice you to call DR Cool. From installations to tune-ups, we do it all.
Hiram AC Repairs
There are certain signs that your AC system will notify you that you're going to need repairs. A common sign is excessive noise. An AC system is designed to run quietly. Whenever you start to hear noises coming from your cooling unit, it's time to call DR Cool.
If you're starting to notice that the air, coming out of your AC unit, isn't cold anymore, then take the necessary steps to get it back to a cooling mode by calling the cooling techs at DR Cool. There's only one way to cool your home and that's by calling us.
Hiram Heating repairs
Heating repairs are something that you shouldn't pass up. If your already having problems with your heating unit, then call DR Cool. We can repair your furnace, boiler, heat pump or whatever else heats your home.
Furnace repairs are something that we take pride in as not all furnaces are the same and they present challenging work. We're able to take on all types of challenges when it comes to your home's heating unit. Call us any time of the day or night as we even offer an emergency service to meet your cooling needs.
Heating your home is just as necessary as cooling it and that's the reason that we're not your typical Hiram Heating company. We're suited to meet all of your HVAC needs. We even offer indoor air quality services for those looking to improve on the air quality in their homes.

Hiram, GA
Recent Articles
Heating Repairs – Taking Care of Business

When it comes to keeping your family warm in the winter your first priority should be taking care of heating repairs. If you already know you need minor fixes then it is your responsibility to get these taken care of. Remember that the need for minor repairs can lead to big problems if left ignored....

Read More
7 Signs That You Need Gas Furnace Repairs

Your gas furnace, like any appliance, can need repairs from time to time. Even with diligent maintenance and regular heating tune-ups from your trusted HVAC professional, many Atlanta homeowners still occasionally find themselves in need of furnace repairs. A gas furnace is a complex piece of equipment with many internal components. There are numerous things...

Read More
If you are looking for a Hiram Air Conditioning Company then please call 678-952-2323 or complete our online request form.