Do You Want Reliable Air Conditioning Repairs?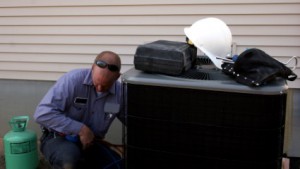 When it's hot outside and need it to be cool indoors, then who are you going to call when it isn't? DR Cool can provide you with air conditioning repairs that will leave your home feeling like an igloo in the Arctic Circle. Georgia gets mighty hot in the summer as you're going to need a working AC unit.
If you own an AC unit, then listen up. An AC unit that's maintained by an Air Conditioning Contractor that will prevent you from costly breakdowns. Breakdowns are going to happen throughout the life of your cooling system. You need to be ready when they do.
With preventative maintenance on your cooling unit, you're reducing energy costs. Reduced energy costs put more money back into your pockets. If you're paying way too much for energy, then let our techs come out to check on your home's cooling unit.
If you're looking to avoid a heat stroke this summer, then have DR Cool come repair your cooling system before the warmth of summer gets here. You'll be very pleased with our air conditioning repairs.
There are several types of cooling systems that DR Cool is able to work on:
Split Air Conditioner – There are two parts to a split AC unit. Both parts need to be in working order. If either the outdoor unit or the indoor one is in need of repair, make the call.
Window Units – Window units are a condensed version of larger units, but are only able to cool off one room at a time. When your window unit can no longer cool your bedroom down, then you need us for repairs.
Central Air – If you have a central unit that's not working properly, then obviously it's going to need fixed. Central cooling units are widely used in building, homes and commercial buildings.
Packaged Air – A packaged air conditioner is used to cool down more than one room. All of the components especially the compressor needs to be in functioning order.
Benefits Of Calling DR Cool For Air Conditioning Repairs
Air conditioner repair will also help keep the system safer. You won't have to deal with costly breakdowns nor will you have to stress over a malfunction whenever you hire Dr. Coo,l for AC repairs. Make your unit work for you. Don't work for your cooling unit.
Air conditioners are high maintenance, but worth the investment. If you want to keep your home regulated on those humid Georgia days, then have it repaired before summer strikes. You'll only be doing yourself a favor.
Many homeowners are unaware of the problems that your cooling unit faces on a daily basis. If you run it too cold, the entire system can freeze up. There is lots to know as air conditioning repairs done by DR Cool are what you need to restore the coolness in your home.
Recent Articles
Heating Repairs – Taking Care of Business

When it comes to keeping your family warm in the winter your first priority should be taking care of heating repairs. If you already know you need minor fixes then it is your responsibility to get these taken care of. Remember that the need for minor repairs can lead to big problems if left ignored....

Read More
7 Signs That You Need Gas Furnace Repairs

Your gas furnace, like any appliance, can need repairs from time to time. Even with diligent maintenance and regular heating tune-ups from your trusted HVAC professional, many Atlanta homeowners still occasionally find themselves in need of furnace repairs. A gas furnace is a complex piece of equipment with many internal components. There are numerous things...

Read More
If you are looking for an air conditioning repair professional then please call 678-952-2323 or complete our online request form.