Air Conditioning in Atlanta, GA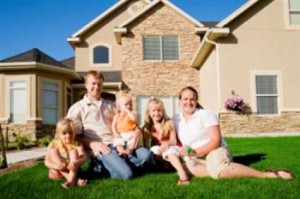 The city of Atlanta is one of the biggest cities out there. Bigger cities tend to have bigger Atlanta air conditioning problems due to the size of the population. If you're experiencing problems with your air conditioner, don't hesitate to call DR Cool. We're the trustworthy Air Conditioning Company that can make your cooling unit well again. We will be happy to help you with all your Atlanta HVAC Contractor needs.
Atlanta Air Conditioning
Have you ever experienced your cooling unit breaking down at an ungodly hour of the night? If you have and felt that you had nowhere to turn, then we've got terrific news for you. DR Cool offers an emergency service for both residential and commercial customers.
We tend to focus on your Atlanta air conditioning because we know how hot it gets in the city. We take your cooling needs serious because we know what our repairs entail. Call us if you have an AC problem and we'll be there to remedy the issue.
DR Cool provides solutions for your cooling frustrations. When you're hearing strange noises coming out of your system, then don't hesitate to call on us anytime of the day. You don't wan to continue living in an oven do you?
Atlanta AC Repairs
Why do you need AC repairs? Well for starters, whenever you turn on your cooling system, does it not blow cold air? A weakened cooling system will start to blow warm air which means that it's going to take a lot of cold air, once it's fixed, to balance out the warm.
Replacing your Another reason why you need Atlanta air conditioning repairs is that your home depends on them. Just think about what you're putting your home through. Of course you get hot when the AC breaks down, but your home takes the brunt as well as it attempts to keep the sun's violent UV rays from doing more damage.
AC repairs should never be completed by the homeowner. A professional's advice is the best thing that you can get as you will always receive great advice concerning the life of your AC unit at DR Cool. Keep our number close by the telephone.
Atlanta Heating repairs
How easy is it to save on heating bills? Whenever you call DR Cool for services, it's real easy. A simple repair will save you lots on your next energy bill. If you have recently received a higher energy bill, that's because you haven't taken advantage of our repair service yet.
Our Heating Repair Services range depending on the type of cooling unit you have. We can work on boilers, furnaces, and heat pumps. Don't hesitate to call DR Cool if you live in the Atlanta area or close by. We love meeting new clients.

Atlanta, GA
Recent Articles
Tips On How To Avoid Emergency AC Service

When the AC goes out here in Atlanta, many homeowners will be scrambling to find a repair technician who can answer their emergency AC repair service call. After all, it is a priority to have a cool enough environment here in the Atlanta area. Once it gets above 80 degrees or so inside our homes,...

Read More
7 Signs That You Need Gas Furnace Repairs

Your gas furnace, like any appliance, can need repairs from time to time. Even with diligent maintenance and regular heating tune-ups from your trusted HVAC professional, many Atlanta homeowners still occasionally find themselves in need of furnace repairs. A gas furnace is a complex piece of equipment with many internal components. There are numerous things...

Read More
If you are looking for a Atlanta Air Conditioning Company then please call 678-952-2323 or complete our online request form.