Air Conditioning Installation Done Right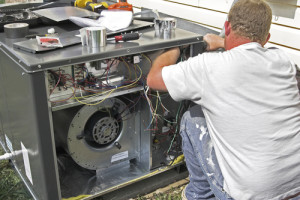 At DR Cool, our professional air conditioning contractors provide high quality air conditioning installation services for all types, brands, and models of cooling systems. Whether you need an air conditioning installation for a new construction project, or you're upgrading your home, we'll be able to handle every part of the job from start to finish. All of our Air Conditioning Contractors are licensed and professionally trained, and we can guarantee your complete satisfaction with all of the work that we provide.
We have experience working with all kinds of air conditioners, and we can even modify your home's ducts as necessary. We guarantee the installation will be completed promptly and professionally, and we'll make sure that your air conditioner is running as effectively and efficiently as possible before our work is complete.
Our Air Conditioning Installation Professionals
When you need to have any part of your home's heating or air conditioning system worked on, you need a professional contractor you know you can trust with the job. Our professionals can always guarantee high quality workmanship, and we'll always provide excellent customer services as well. We have years of experience in the heating and cooling industry, and we'll do whatever it takes to make sure your AC installation is completed perfectly.
We can handle every aspect of any air conditioning installation job. We'll remove your older AC unit, and we can modify your ducts if it's necessary for the job. from the initial steps through to the completion of the project, our professionals will handle every aspect of the job.
When you depend on our contractors for your AC installation, we'll make sure that you're able to keep your home as cool and comfortable at all times with an efficiently running air conditioning system.
Importance of Quality Air Conditioning Installations
The first step that you can take toward having an efficient and well-running AC is making sure that the installation is done well. All air conditioners require maintenance and will need repairs, but a high quality installation will keep any problems with your AC system to a minimum from the very beginning. Our professionals understand how important your air conditioner is to your home, and we'll do whatever it takes to guarantee that it's in the best condition possible.
We'll make sure that your air conditioner is installed perfectly so that no new problems crop up in the near future, and so that you won't need any repairs for a long while. We also guarantee that the installation will leave you with an efficient air conditioner, which will have a positive effect on your home's energy efficiency, so you can keep your home cool throughout the summer months without overpaying for the energy.
Recent Articles
Common Causes of Air Conditioning Repairs And How to Prevent Them

The only thing more famous than the Georgia peach is possibly the infamous Georgia summer heat. There's something alluring and enjoyable about it. However, what makes it tolerable is knowing you can escape it. One of the things Dallas homeowners truly value is their air conditioning, that is as long as it is functional. Fail...

Read More
Things To Know About Your Air Conditioner Installation

When it comes to cooling down your home, there are several things that you can utilize such a fan. A fan can cool you down, but what about your home? You need something a lot bigger than a fan in order to cool your home down this summer. You can always go with a Marietta...

Read More
If you're looking for air conditioner installation call DR Cool at 678-952-2323, or fill out our online request form.