Hunting Down Air Conditioning in Acworth, GA?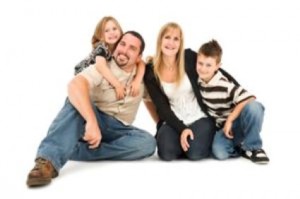 There are lots of Acworth HVAC Contractors in the Georgia area, but there is only one that stands above all others and that is DR Cool. We make our customers cool again with just one phone call. Our Air Conditioning Company offers both residential and commercial services that include maintenance, new equipment, indoor air quality and new construction.
Acworth Air Conditioning
Your air conditioner blows a lot of air throughout its course. During the summer, you probably use your AC at full capacity in the attempt to keep your home chilled, but do you know about the pollutants that it spreads throughout your home?
This is one of the downfalls to Acworth air conditioning. There is nothing that you can do about it except for hiring a HVAC technician to try and clean up the indoor air quality inside of your home. You can always go with air cleaners from DR Cool.
Air cleaners help keep a home more free of allergens that tend to plague most homes. No one's home is completely free of these pollutants, but they can be controlled. When you feel the need to stop sneezing, then call on the air cleaner services from DR Cool.
Acworth AC Repairs
The first thing that occurs whenever you call DR Cool for AC repairs is an inspection. We do a visible inspection on your AC unit to see where the problems lie. Most of the time and AC unit does not need replaced, but it will show signs when it does.
Replacing your Acworth air conditioning can be such a daunting task. Picking out a new unit requires research and time that you probably don't have time to do. We understand your busy lifestyle and that's why we're there to help. Purchasing a new cooling unit will help keep temperatures a lot cooler and lower energy bills.
Although it's tough to part with the cooling unit that you already have, think of it as an upgrade to your home. You'll have a new cooling unit for years to come and won't have to pay for costly repairs time and time again.
Acworth Heating repairs
There have been technological advancements in heating in the last several decades and with those advancements come flaws. There is not one type of heating unit on the market today that won't be in need of a repair at some point.
Whenever you need furnace repairs, come to the techs that can fix it for you. Our repairs stay fixed because we do them right the first time. You won't need to call us more than once to repair your furnace.

Acworth, GA
What Acworth Homeowners Are Saying About Us
Dr Cool is Rated: 5 / 5
based on these 1 happy customer reviews.
---
"Great customer service, great communication, outstanding service deliver and excellent pricing! Would definitely do business with again."
---
Recent Articles
Heating Repairs – Taking Care of Business

When it comes to keeping your family warm in the winter your first priority should be taking care of heating repairs. If you already know you need minor fixes then it is your responsibility to get these taken care of. Remember that the need for minor repairs can lead to big problems if left ignored....

Read More
7 Signs That You Need Gas Furnace Repairs

Your gas furnace, like any appliance, can need repairs from time to time. Even with diligent maintenance and regular heating tune-ups from your trusted HVAC professional, many Atlanta homeowners still occasionally find themselves in need of furnace repairs. A gas furnace is a complex piece of equipment with many internal components. There are numerous things...

Read More
If you are looking for an Acworth HVAC Contractor then please call 678-952-2323 or complete our online request form.