Are You Looking For Air Cleaners?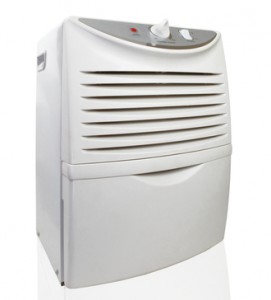 Is the quality of air inside of your home poor? If it is, then you should do something about it because prolonging the problem is only going to present health problems in the near future. You home will benefit from air cleaners. Air cleaners will help to eliminate the poor air quality and provide you with fresher air.
Terminology can be a bit confusing when it comes to air cleaners versus air purifiers. Just because the wording is different doesn't mean they are two separate entities. All that matters is that the air in your home is regulated and not full of pollutants. That you're breathing in no is not what you want to be inhaling. Over time, dust mites and other pollutants can make living in your home a miserable existence. What type of allergens are lurking inside of your home? Let DR Cool come to your rescue.
Before your run out the door and purchase the first thing that you see that's labeled as an air cleaner, make sure that you understand what you're needing and what it's going to eliminate. Lots of homeowners make the mistake of not reading packaging and the product not working. Call our Indoor Air Quality Contractor to get a quality air cleaner from DR Cool.
What The Right Air Cleaner Can Do For You
There are millions of tiny, microscopic allergens in your home. Studies have shown that air cleaners are able to relieve you home of a majority of them. You'll never completely get rid of every single one, but you'll be able to breathe a lot better.
If you're looking to remove airborne particles from your home or office, then call the indoor air quality doctors at DR Cool. Air cleaners are able to block these toxins from ever reaching you. You should always maintain the cleanliness in your home as this will fight off pollutants as well.
Did you know that indoor air pollution contributes to health complications that can affect the lungs? It's true, poor air quality that's ingested can be potentially harmful. Call DR Cool before the air quality in your home gets any worse.
Why Air Cleaners Are Important For Your Indoor Air Quality
You might think that the outdoors off worse air quality, but that's not the case. Indoor air quality is about three times worse than outdoor. This is due to homeowners not keeping up with cleaning in the home and pets.
The only person to blame for the air quality in your home is yourself. Improved air quality comes from a good air cleaner. If you'd like to know more about the air cleaners that we are able to install, then call on DR Cool.
Air cleaners will make a drastic change to your home. If haven't been feeling like yourself lately, then it may be due to the air inside your home. Don't keep putting it off. Call DR Cool for an appointment today.
Recent Articles
5 Signs That You Are In Need Of Heating Repairs

One of the fundamental truths in life is that as things begin to get older, they start to experience issues from time to time. This goes for your home's heating system just like it does for everything else. Even the most well-maintained heating system is going to need repairs every so often. Keeping your heating...

Read More
7 Signs That You Need Gas Furnace Repairs

Your gas furnace, like any appliance, can need repairs from time to time. Even with diligent maintenance and regular heating tune-ups from your trusted HVAC professional, many Atlanta homeowners still occasionally find themselves in need of furnace repairs. A gas furnace is a complex piece of equipment with many internal components. There are numerous things...

Read More
If you are looking for an air cleaner then please call 678-952-2323 or complete our online request form.